Finger Lakes Wine Tours, Beer Tours, and Combo Tours Surrounding the Rochester, NY Area!
Guided Tours to Fabulous Flavors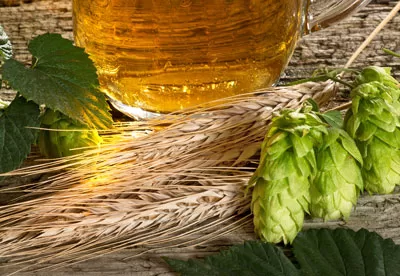 Discover all the ways brewers make the best of their barley and hops as you tour and visit the area's best Rochester beer stops.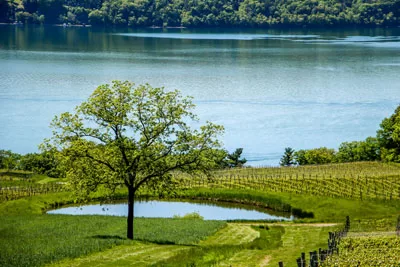 With our custom wine itineraries, you'll get to sample a full range of amazing wines; perfected right here in the fertile region of the Finger Lakes.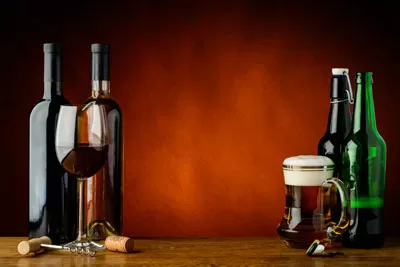 Want to taste a little bit of wine, beer, spirits and food? Arrange one of our fully-guided, signature combo tours and get the best of both worlds!
The famous artist Pablo Neruda once said of wine:
"Wine, starry child of earth, smooth as a golden sword, soft as lascivious velvet."
Clearly, he knew all about the many spectacular properties of a grape transformed and felt he HAD to share it with the world through his art.
At Crush Beer & Wine Tours, we couldn't agree more!
We offer the most exciting public and private group tours through the verdant, rolling hills of the Finger Lake Winelands, and an opportunity for all our guests to get an unforgettable taste of what they have to offer. With us, you'll sip, swirl, and savor with custom wine touring agendas – all hand-crafted by Sommelier and wine author Andrew Brooks. For those who enjoy the brewer's bounty, our custom tours can also tingle your taste buds with the finest blends of well-crafted beers in Rochester, NY, and the Finger Lakes region.
From Canandaigua to Rochester, Seneca to Keuka, – you'll stop at many amazing places along the way on your wine and beer adventures, and create the best kinds of amazing memories! Our tours are perfect for company outings, social group tours, or just a personal day of complete relaxation as you delve deeper into your newfound love for the nectar of the gods.
For more information about our tours, or to book your own unique, personalized excursion, please contact us at 855-TO-CRUSH 855-862-7874.
Explore the Delights of Wine Tours in the Finger Lakes Region of Upstate New York
The Finger Lakes region is renowned for its picturesque landscapes, serene lakes, and, most notably, its world-class wineries. With over 100 wineries dotting the region, a custom wine tour in the Finger Lakes promises an unforgettable experience for both wine connoisseurs and enthusiasts.
From vineyard-hopping to tasting award-winning wines, here's a glimpse into the allure of wine tours in the Finger Lakes region, and its rich history, breathtaking scenery, and diverse wine offerings.  This is a must-visit for wine lovers.
The Region's Wine Heritage: The Finger Lakes region boasts a winemaking tradition that dates back to the early 19th century when European immigrants recognized the region's unique microclimate and soil composition. Today, the region is primarily known for its production of cool-climate wines, with Riesling being the flagship varietal. However, the area also cultivates other grape varieties, including Chardonnay, Cabernet Franc, Gewürztraminer, and Pinot Noir, resulting in a diverse selection of wines to suit all palates.
Exploring the Wine Trails: The Finger Lakes region is home to several wine trails, each offering a delightful journey through picturesque vineyards and charming wineries. The most prominent wine trails include the Seneca Lake Wine Trail, Cayuga Lake Wine Trail, Keuka Lake Wine Trail, and Canandaigua Lake Wine Trail. These trails showcase the region's best wineries and provide an opportunity to taste a wide range of wines while enjoying the stunning views of the lakes and rolling hills.
Winery Visits and Tastings: A wine tour in the Finger Lakes is a gateway to exceptional wineries that combine natural beauty with a commitment to producing high-quality wines. Many wineries offer guided tours that provide insights into the winemaking process, from vine to bottle. Visitors can explore vineyards, learn about grape cultivation, and witness the cellar operations. Tastings are typically available at each winery, allowing guests to savor a variety of wines, discover their favorite flavors, and engage with knowledgeable staff who are passionate about their craft.
Food and Wine Pairings: In addition to the exceptional wines, the Finger Lakes region also excels in culinary experiences. Several wineries feature on-site restaurants or partner with local eateries to offer delectable food and wine pairings. From farm-to-table cuisine to gourmet cheese platters, visitors can indulge in a range of culinary delights that perfectly complement the region's wines. The combination of exquisite food, stunning views, and exquisite wines creates a sensory experience like no other.
Wine Festivals and Events: The Finger Lakes region hosts various wine festivals and events throughout the year, attracting wine enthusiasts from near and far. The Finger Lakes Wine Festival, held annually in Watkins Glen, brings together over 80 wineries for a weekend of tastings, live music, and culinary delights. Other events include the Finger Lakes Riesling Festival, the Harvest Wine Festival, and the Ice Wine Festival. These events provide an excellent opportunity to celebrate the region's wines, meet winemakers, and immerse oneself in the vibrant wine culture.
Embarking on a wine tour in the Finger Lakes is an enchanting journey through stunning landscapes, rich history, and exceptional wines. Whether you're a seasoned oenophile or just beginning to explore the world of wine, the Finger Lakes region offers an unparalleled experience.
From the vineyard-dotted hillsides to the award-winning wineries and the warm hospitality of the winemakers, this region is a true haven for wine lovers.
So with the aid of our website and decades of experience touring the Finger Lakes, go ahead and plan your visit, raise a glass, and savor the distinct flavors and breathtaking beauty that make the Finger Lakes wine tours an unforgettable adventure.
All Filtered Options:
Select a Package Option to Learn More.
Found 36 Results
Page 1 of 2

---
---
---
---
---
---
---
---
---
---
---
---
---
---
---
---
---
---
---
---
---
---
---
---
---
---
---
---
---
---
Page 1 of 2

Looking to surprise your loved one with a beer or wine tour?
Let Crush Beer & Wine Tours help with the celebration! Our Birthday package will surprise your loved ones with some great party favors. You will receive six Happy Birthday Cupcakes that feeds up to six people. You will also receive a Happy Birthday Balloon and an "It's my Birthday" pin to wear all day long. This thoughtful package only costs $29.99 plus tax to surprise that special person on their celebrated day.
Are you looking to add some snacks to your day out in New York's wine country? Our Meat Cheese and Cracker platter is a tray filled with local cheeses, and flavorful meats with an assortment of crackers to consume with it. This bountiful tray will feed two or three people easily. Perfect to satisfy your need for food while enjoying your wine tour. Purchased in advance for $24.99 plus tax. (Not available on our beer tours.)

For other sweet tooth fans, we offer our Candy Dessert and Soda tray. This Dessert tray has an assortment of chocolate candy bars (that can be paired with wine you may purchase along the way) and soda for those who need that caffeine to keep going during this day of wine or beer tastings. This Candy Dessert tray will feed 2-3 people (6 candy bars and 4 cans of soda). Purchased in advance for $19.99 plus tax.