Looking for accommodation to combine with your touring? Check out some of the Best places to stay in the Finger Lakes region. Please contact these locations directly to book rooms.
Canandaigua, NY
Keuka, NY
Seneca Lake, NY
Canandaigua, NY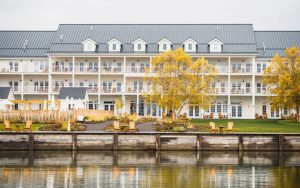 The Lake House is the first hotel of its kind on the banks of Canandaigua Lake. The property's picturesque buildings and landscaped grounds are the perfect settings to make new, lasting memories of outdoor adventures and romantic getaways. There are 124 impeccably designed guest rooms, a timber frame event barn, an outdoor pool, and a destination spa. The hotel also offers a signature restaurant, Rose Tavern, featuring locally-sourced ingredients and stellar wines from the Finger Lakes, as well as the locally beloved lakeside Sand Bar.
Comfort Inn Farmington, NY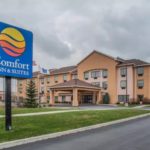 Take part in a variety of local recreational opportunities during your business or leisure stay with Comfort Inn & Suites® Farmington – Victor, a Farmington, NY hotel. Located off Interstate 90, our gold-winning Farmington, NY hotel provides convenience to several area attractions, including the Finger Lakes, New York Kitchen and  Constellation Brands Performing Arts Center (CMAC), plus it's an official Crush Beer & Wine Tours pick up and drop off location for lodging. Other amenities include Free WiFi, Free hot breakfast, computer and printer in lobby and an Indoor heated pool.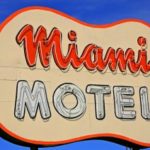 Come back to the history and glamor that once made this 28-room resort the toast of 1953! From their original neon sign to their expansive verdant grounds to their eclectic design, this charming, mid-century restoration is the ideal vacation spot, both inside and out. Their attentive staff will ensure that you have an extraordinarily comfortable stay, as you relax on the shores of the beautiful Canandaigua Lake, and the Finger Lakes region.
Bed and Breakfast at Oliver Phelps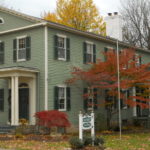 The elegance and romantic atmosphere of this charming B&B cannot be denied. Located in the heart the Finger Lakes and historic Canandaigua, NY, the Innkeepers see to everything as you relax in one of Canandaigua's premier historic homes. You'll discover period antiques throughout the interior, cozy fireplaces, down blankets, and all-season spa, and enclosed gazebo, and so much more. You can enjoy a gourmet breakfast while you check your email on their free WiFi. What could be better?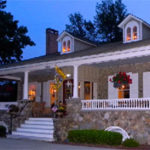 This Canandaigua Bed and Breakfast is located just outside the City of Canandaigua, overlooking the north end of Canandaigua Lake. From here you can explore the Finger Lakes without having to change your Inn. Visit history itself at the Cobblestone Cottage Bed and Breakfast, an original historic site listed on the Underground Railroad trail. This Canandaigua Bed and Breakfast has two large public lounge areas and a total of three beautifully appointed air-conditioned and individually zoned cottage style guest suites with king size beds, extra guest areas and all with private baths.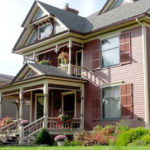 The Bella Rosa is well-known to locals and visitors alike as the "Jewel of the Finger Lakes." With its crystal-clear waters, the Bella Rose possesses an original beauty, old world character, and the unrivaled charm of the Victorian age. They offer 3 unique types of bedroom accommodations; tastefully decorated to suit almost any guests' taste and filled with the modern amenities every modern traveler enjoys.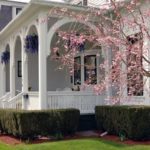 Welcome to 1840 Inn on the Main, a Victorian romantic bed and breakfast located in the scenic Finger Lakes region of Upstate NY in Canandaigua. The Alfred Morris Gifford House has been lovingly renovated to anticipate the every need of travelers today. Located in the heart of the Historic District, the Inn is a short walk to many shops, restaurants, and historical sites.

Keuka, NY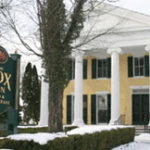 If you love the easy charm of a décor filled with antiques, interesting paintings, and historical artifacts of a time gone by, then you will love The Fox Inn Bed & Breakfast. At the Fox Inn, they welcome you every morning with a delicious gourmet breakfast. Then, when you return from your day, you'll find a warm comfortable bed turned down just for you. The inn is located just a block away from the historic downtown – right near Penn Yan shopping, Windmill Farm, the Craft Market, and the Keuka Outlet Trail.
Best Western Plus – Vineyard Inn & Suites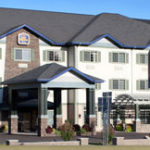 Nestled in the lovely town of Penn Yan in Upstate New York, the Vineyard Inn & Suites lies just a short drive from all the attractions and shopping of Geneva, Rochester, Syracuse, Ithaca, and Corning! The Best Western makes an excellent base camp to head out on winery tours and wine tastings, shopping trips, golf games, skiing adventures, water sports experiences, museums visits, theater shows, and quaint village shopping! Guests of the Best Western also enjoy the convenience of the close proximity to some of the best local restaurants and attractions offered in Penn Yan too!
Seneca Lake, NY
41 Lakefront Hotel, Trademark Collection By Wyndham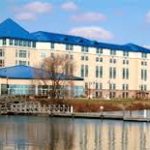 41 Lakefront Hotel is conveniently located to serve the central Finger Lakes areas of Geneva, Watkins Glen, Corning, Rochester, Syracuse, Canandaigua, and Seneca Falls. Just 5 miles from Exit 42 on the New York State Thruway, 41 Lakefront Hotel is situated on the north shore of Seneca Lake, in Geneva, New York. It is a convenient starting and ending point for touring the beautiful Finger Lakes Region of New York. Shopping, winery tours and tastings, outdoor recreation, college sports, musical entertainment, they have got it all. 41 Lakefront Hotel offers newly renovated, smoke-free rooms providing visitors to the Finger Lakes region a clean, quiet place to rest.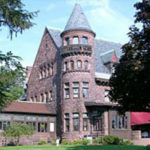 The Belhurst is located just one hour's ride – through some of the most beautiful country Upstate New York has to offer – from Rochester, Syracuse, Ithaca, Corning and Elmira! With so many area activities available, including: winery tours, wine tasting, hiking, swimming, shopping, and more, The Belhurst has become one of the Finger Lakes' finest lodging establishments. It combines the romance of the past with the comforts of the modern day. Belhurst Castle is also listed on the National Register of Historic Places, and offers rich woodwork, mosaic-tiled fireplaces, and beamed cathedral ceilings in their signature restaurant, Edgar's.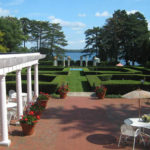 Geneva On The Lake appeals to so many travelers because it lies right in the heart of the Finer Lakes wine country. It has 10 acres of beautiful accommodation and walking grounds that are opened year round. It has won a coveted AAA Four-Diamond Award, been servicing visitors and locals alike for almost 30 years, and is registered on the National Register of Historic Places. For those looking for rest, relaxation, and personalized attention, the Geneva On The Lake has a friendly, hospitable staff that will make your stay by the water truly unforgettable.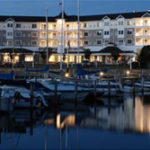 The AAA, Four-Diamond award winner, Watkins Glen Harbor Hotel, offers stylish, refined accommodations and activities for all of their guests. The town of Watkins Glen, NY itself lauds the establishment as the best in the Finger Lakes and calls attention to their level of service as the best part of the stay. The Watkins Glen Harbor Hotel offers six luxurious suites, nightly turndown services, indoor pool, fitness center, and an on-site concierge to ensure you and your loved ones have the best experience you possibly can.
Please call Crush Beer & Wine Tours at 855-TO-CRUSH (855-862-7874), or email us to find out what kind of arrangements we can make for you. We look forward to seeing you on your next wine tour!